Take Command is one of the most feature filled program of its kind out there and that it is continuously updated is impressive. PromptPal, compared against Take Command in
this
blog post quite a while ago, has features that i find really useful in getting to know more about various commands and their options command suggestion and syntax help. here's an example of how it is done in PromptPal:
Command suggestion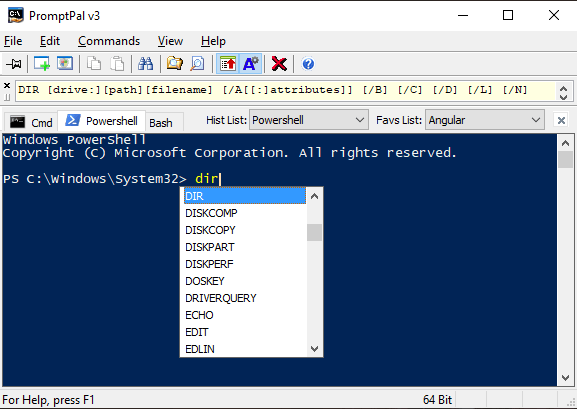 Syntax help
i know Take Command has the commands and its options at the bottom:
where a user can mouse over them and see what the various options do but, in my view, having them popup where the cursor is means that a user doesn't have to move their hand from the keyboard to their mouse to get help for a certain command and its options.
i hope this is something that can be implemented in future versions of Take Command because then, it can be used by command consolle beginners as a powerful tool to learn the various commands and their options.